CALL FLORIDA'S EXPERIENCED
WILDLIFE MANAGEMENT EXPERTS
STATE CERTIFIED, LICENSED & INSURED
For Florida animal control, Rat Busters is your first and only call!  We specialize in rat removal, animal control, nuisance wildlife trapping and animal prevention services for your home or your business. Who Ya Gonna Call? Rat Busters!
The BEST Rat Removal Service in Florida. Full service options for Rat Trapping & Rat Prevention.
Full service Rat Removal & Florida animal control from licensed & insured Wildlife Management Specialists.
NOT YOUR AVERAGE WILDLIFE REMOVAL COMPANY
Florida animal control rules state that in order to trap or remove rodents from homes and perform rodent exclusion services in the state of Florida it is required by law that the company have their General Household Pest Control License or that the technician be licensed to do so by passing an exam to receive their "Limited Commercial Wildlife Management Certification" administered through the Florida Department of Agriculture. Many "Wildlife removal" outfits do not have the proper licensing to deal with commensal rodents. If you speak to any other companies ask them to provide you with either their GHP license info or their technicians LCWM certification number. Many "fly by night" wildlife removal companies won't be able to provide that for you because they don't have the correct licensing or the correct knowledge to properly complete the job! Be careful and make sure you work with a licensed group of PROFESSIONALS.
All Rat Busters field technicians are insured for your protection and are certified by the State of Florida with the "Limited Commercial Wildlife Management" certification. We can legally and professionally handle all of your Florida animal control and nuisance wildlife removal needs including rats, raccoon, opossums, iguanas, muscovy ducks, squirrels, beavers, skunks, birds, wild hogs, foxes, coyotes and more.
.
Who Ya Gonna Call? Rat Busters!
When you call Rat Busters, you will chat with one of our friendly customer service specialists – we are available 24/7 so call us now! We will give immediate help if you find a living or dead animal in your home or business. Our Licensed & Insured Wildlife Management Specialists are available for emergency service at 844-293-7287.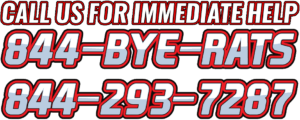 Florida Animal Control
Florida animal control is always going to be needed due to the fact that this state is home to so many different types of wildlife that can end up in a person's home. We live in a state that is home to the Everglades and sometimes, the wildlife that is supposed to live in the swamp wander into the homes of Florida residents. Throughout Florida, we have seen raccoons, opossums, armadillos, bats, snakes, rats, mice, bees, wasps, birds, squirrels, feral hogs and a number of other animals in places that they do not belong. Fortunately, the Rat Busters are experts in the field, licensed and insured, and we can help you with your animal control in Florida! Call 844-BYE-RATS now and say goodbye to the nuisance wildlife in your home!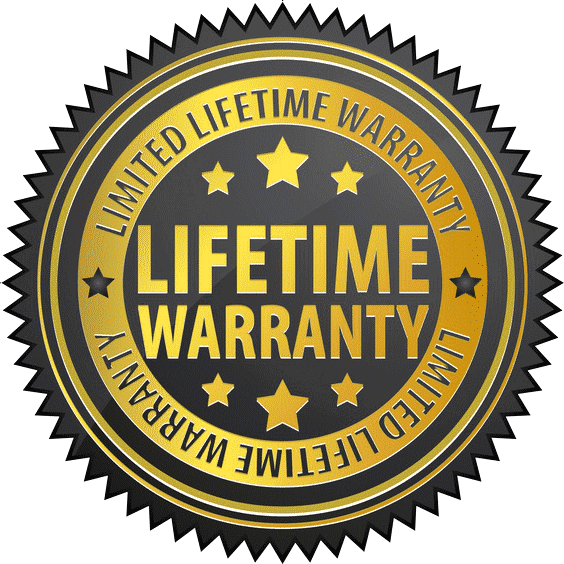 Our animal control, animal trapping, and prevention strategies are some of the best in the business and we are always willing to go the extra mile to make sure our customers are happy. We make sure to use something other than just foam alone when we are doing exclusions (prevention) for mice, rats, raccoon, or any other animal that has the ability to chew it up. We've also been known to take actions towards ensuring the environment thrives on long after we remove problematic pests from your homes or businesses. For example, we know that European Honeybees are a necessity in the environment so whenever it is possible, we strive for live bee removal. These bees are vital to our food sources for pollination and if their population decreases, we all lose! When dealing with Africanized killer bees, we always exterminate them because they are not native to the United States and can be extremely dangerous. Call 844-BYE-RATS now and say goodbye to the nuisance wildlife in your home for good!
Animal control Florida residents can count on is important when living in a state that is so full of critters. We've seen raccoon on roofs, opossums inside of ottomans, snakes slithering up staircases, and even bees buzzing in back rooms. There are a number of different kinds of animals that are found throughout Florida and without animal control, they sometimes have free roam of your home! Unless you want to live in a zoo, getting rid of these animals is probably one of the first thoughts that will go through your mind when you come face to face with one of these unwelcome guests. Just remember that while trying to get rid of the animal yourself might seem like a good idea, the better choice may be to contact professionals if you have no experience in animal control. Some animals can be dangerous even if they seem cute and cuddly. Even a critter as seemingly harmless as a squirrel can cause need for a visit to the ER as a result of bites and scratches. Leaving your animal control in the hands of experts such as the Rat Busters keeps your hands clean and ensures you will not be paying a hospital bill as a result of these unwelcome guests! Call 844-BYE-RATS now and say goodbye to the rats in your Florida home for good!